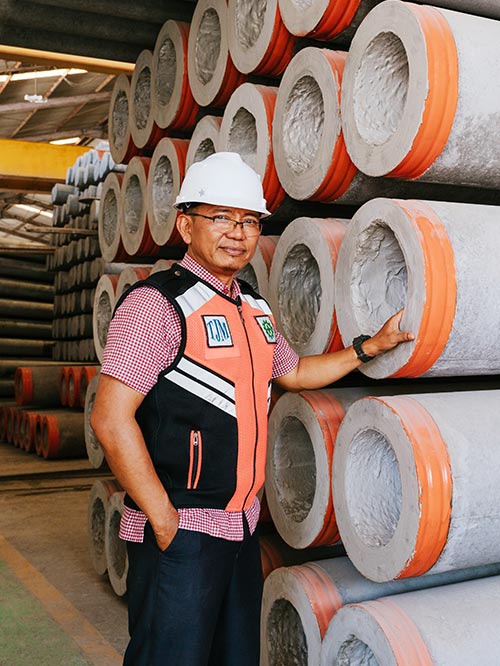 Who We Are
Established in 1984, PT. Tjakrindo Mas is an Indonesian-based manufacturing company supporting the government, industrial, public and private sectors.
With almost 40years of expertise, our company has a wide range products : office equipment, electrical panels, infrastructure products, PVC pipes, concrete products, as well as wood furniture.
We strive to give the highest satisfaction to our customers with best-quality products and punctual delivery. As our commitment to provide the highest-quality product, we emphasize on quality control processes in every stage of production.
To fortify our spot as a leading manufacturing company in Indonesia, PT. Tjakrindo Mas invests a lot on our research and development (R&D) department in creating modern efficient innovative products.
Our strong and warm relationship with workers and employees results in a shared sense and vision for the company's development.
Supported by solid management, highly dedicated experts, and cutting-edge machinery, PT. Tjakrindo Mas has received many awards and certifications both nationally and internationally.